RECOMMENDATION NO 3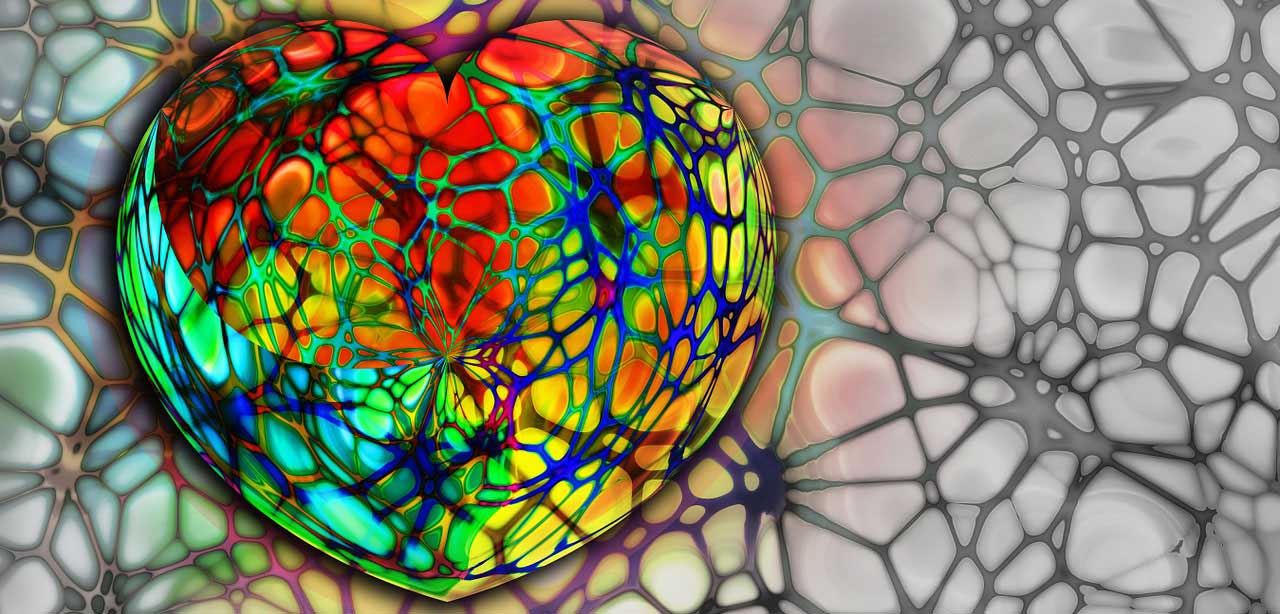 Take CoQ10 For Your Heart, Brain, Kidneys and More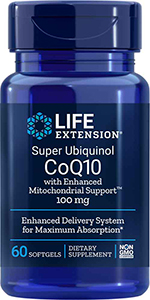 About 95% of cellular energy is produced from structures in your cells called mitochondria. Coenzyme Q10 is incorporated into the mitochondria where it facilitates transformation of fats and sugars into energy. CoQ10's ability to restore mitochondrial function has a profound effect on overall health1-5 … with beneficial effects to the heart,5-27 brain,5,28-38 kidneys,39-42 and other tissues.5,43-59 And when CoQ10 levels diminish, the ability of cells to sustain even basic metabolic functions is impaired.
Ubiquinol is the biologically superior form of CoQ10, and an effective neutralizer of free radicals that can damage the polyunsaturated fatty acids of your cell membranes.
Super Ubiquinol CoQ10 with Enhanced Mitochondrial Support™ combines ubiquinol CoQ10 with a proprietary form of the adaptogen shilajit, scientifically shown to double levels of CoQ10 in the mitochondria60… to restore and sustain cellular energy.
Scientific analysis shows that shilajit itself is rich in essential compounds that promote mitochondrial metabolism. Combining ubiquinol CoQ10 with shilajit supports more youthful cellular energy production than CoQ10 alone. When shilajit is combined with CoQ10, cellular energy production has been shown to increase by 56% in the brain (40% better than CoQ10 alone) … and 144% in muscle (27% better than CoQ10 alone).61
Researchers found that shilajit stabilizes ubiquinol CoQ10 to prolong its action at the cellular level62,63 … and facilitates more efficient delivery of CoQ10 into the mitochondria for greater cellular energy output.64-68
+
Dev Disabil Res Rev. 2010 Jun;16(2):183-8.
J Neurochem. 2005 Jun;93(5):1199-208.
Curr Neurovasc Res. 2005 Dec;2(5):447-59.
Am J Clin Nutr. 2004 Sep;80(3):649-55.
Ann NY Acad Sci. 2002 Apr;959:355-9.
Eur J Clin Nutr. 2002 Nov;56(11):1137-42.
Am J Clin Nutr. 2013 Feb;97(2):268-75.
Clin Cardiol. 2004 May;27(5):295-9.
N Z Med J. 2009 Oct 30;122(1305):74-9.
Mol Aspects Med. 1994;15 Suppls287-94.
Clin Investig. 1993;71(8 Suppl):S134-6.
Mitochondrion. 2007 Jun;7 Suppl:S154-67.
Pharmacotherapy. 2001 Jul;21(7):797-806.
Biofactors. 1999;9(2-4):285-9.
Mol Biotechnol. 2007 Sep;37(1):31-7.
Arterioscler Thromb Vasc Biol. 2001 Apr;21(4):585-93.
Free Radic Biol Med. 2000 Aug;29(3-4):295-305.
Drugs Exp Clin Res. 1985;11(8):581-93.
Free Radic Biol Med. 2000 Aug;29(3-4):295-305.
J Cardiovasc Pharmacol. 1982 Nov;4(6):1062-7.
Res Commun Chem Pathol Pharmacol. 1981 Jan;31(1):129-40.
Neurobiol Dis. 2005 Apr;18(3):618-27.
Biofactors. 2003;18(1-4):65-72.
Brain Res. 1998 Feb 2;783(1):109-14.
J Thorac Cardiovasc Surg. 1994 Jul;108(1):126-33.
Exp Clin Transplant. 2013 Feb 11 (1):17-20.
Cas Lek Cesk. 2001 May 24;140(10):307-310.
Int Braz J Urol. 2012 Mar-Apr;38(2):230-4
J Indian Soc Periodontol. 2012 Apr;16(2):193-9.
Ophthalmologica. 2005 May;219(3):154-66.
Biofactors. 2003;18(1-4):265-70.
Ann NY Acad Sci. 2002 Apr;959:508-16.
Ann NY Acad Sci. 2002 Apr;959:396-411.
Free Radic Res. 2002 Apr;36(4):445-53.
BMC Res Notes. 2012 Oct 1;5(1):540. [Epub ahead of print]
Mol Aspects Med. 1994;15 Suppls241-8.
Biofactors. 2012 Nov;38(6):416-21.
Regul Toxicol Pharmacol. 2007 Feb;47(1):19-28.
Systemic CoQ level in animals: Part II. Unpublished study. Natreon, Inc.; 2007.
Pharmacologyonline. 2009;1:817-25.
Pharmacologyonline. 2009;2:690-8.
Electronic Journal of Biotechnology. 2008 Jul 15;11(3), 1-10.
Environ Sci Technol. 2002 May 1;36(9):1939-46.
Environ Sci Technol. 2009 Feb 1;43(3):878-83.
Ghosal S. Shilajit in Perspective. Alpha Science International Limited; 2006.
Sci Total Environ. 1987 Apr;62:347-54.
Environ Sci Technol. 2002 Jul 15;36(14):3170-5.
Biofactors. 2005;25(1-4)179-85.