Life Extension
Life Extension has been helping people stay healthy and live better for more than 35 years. Our belief in a scientific approach to better nutrition has always been the cornerstone of our company. But we also believe that good health is a balance — and suspect that you do, too.
Regular exercise, smart lifestyle choices, and a sensible diet are the keys to living a healthy life. But getting the right vitamins, minerals, and other nutrients—at the optimal levels for your body needs to thrive—isn't easy. That's why it's a good idea to use nutritional supplements to augment even the healthiest diets.
The problem is, how do you choose the very best nutritional supplements … or even know what's in them? How do you know that they've been thoroughly researched with clinically validated dosages? With all of the supplement brands out there — some good, some not so good — how can you be absolutely certain you're making the best choice?
The answer is simple: always choose Life Extension®.
"Just like with the foods you eat, the quality, purity, and potency of the ingredients that go into your nutritional supplements really do matter. That's why at Life Extension, we've been committed to sourcing the highest quality raw materials, and creating the best supplements money can buy, since 1980.
Today, we make over 350 vitamins and nutritional supplements that set the gold standard for supporting weight loss, heart, brain, bone, joint, eye, skin, sexual health, and so much more. And we base these formulas on the latest scientific research, making sure that our supplements offer those same ingredients at the same clinically validated dosages."
The bottom line? Life Extension is the nutritional supplement brand you can trust with your health.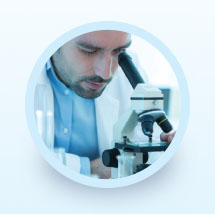 Quality
Quality control standards actually exceed FDA mandates.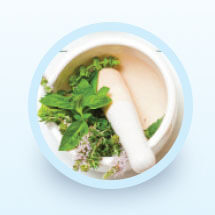 Purity
Life Extension sources only the best raw materials for nutritional supplements.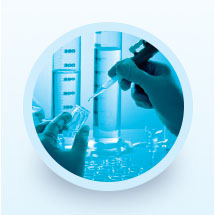 Potency
Products always give you the most nutritional potency for your dollar.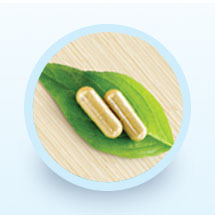 Unique formulations
Life Extension develops science-based supplements you simply won't find anywhere else.
Quality
Making smart health choices begins with demanding excellence. You should know that Life Extension never accepts anything less than the absolute best: quality control standards actually exceed FDA mandates. Furthermore, Life Extension has earned GMP (Good Manufacturing Practice) registration from NSF International — an independent organization that provides product manufacturing and testing standards for public health and the environment.
Unique formulations
Innovative formulas are based on the latest research, but also something more … Life Extension's passionate belief in a clinically validated, scientific approach to better nutrition. It's been the bedrock of the business for almost 40 years. And the accumulated body of knowledge makes it possible for Life Extension to develop unique formulations you won't find anywhere else on the market. Simply put, unequaled experience leads to unmatched products.
Purity
Life Extension sources only the best raw materials for nutritional supplements. It only do business with the world's most reputable suppliers, and all raw materials are carefully processed to preserve chemical complexity. So you know that what's on the product label is what's in your supplement. Nothing more … and certainly nothing less … goes into your body.
Potency
Many commercial manufacturers emphasize that their supplements cost less. But cheaper is not better, because they do this by using less-than-optimal doses along with less-than-premium-quality ingredients. Life Extension never chooses ingredients based on cost — which means you always get the most nutritional potency for your dollar. And when it comes to your health, why would you settle for anything less?